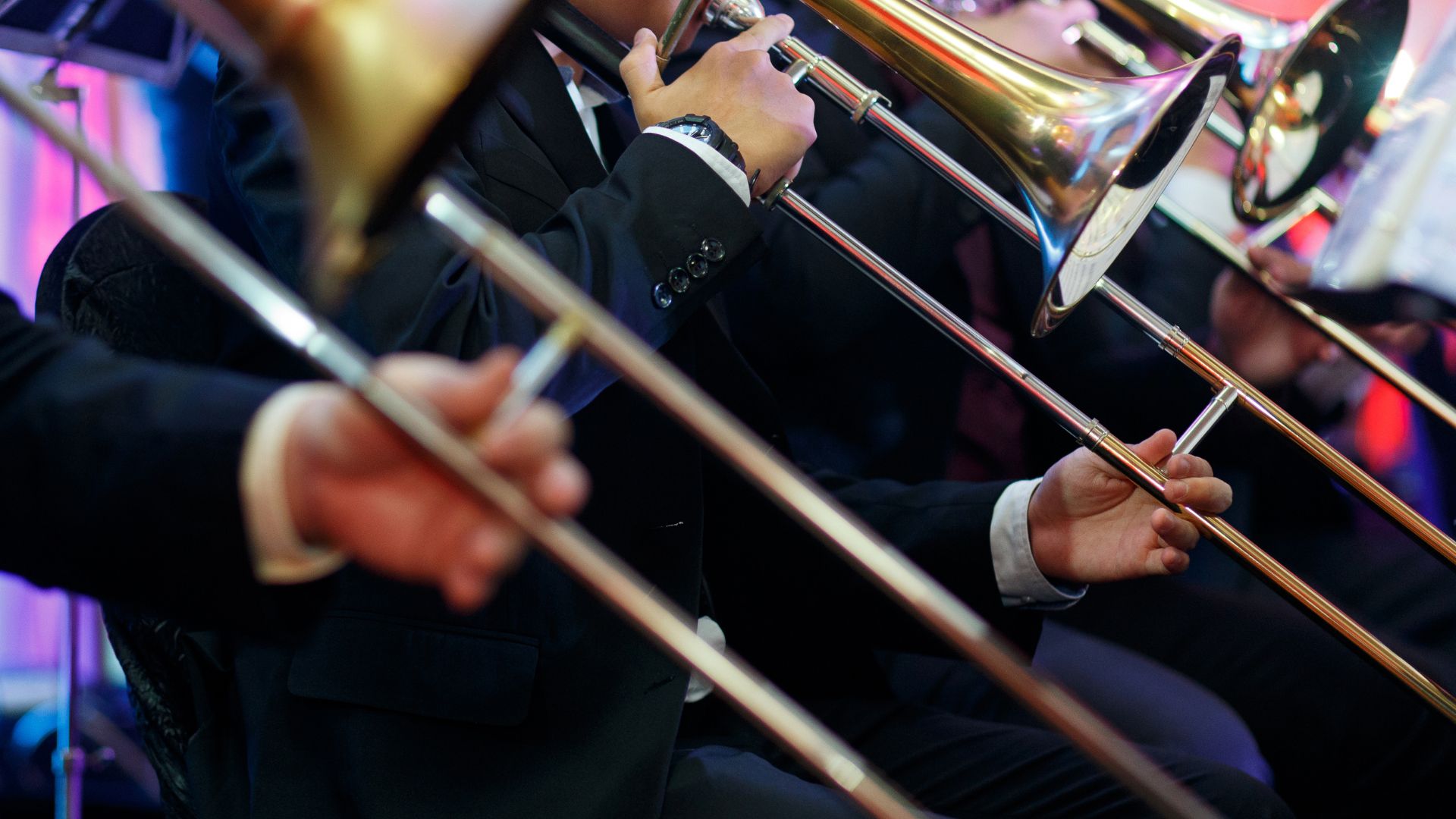 Trombone
I started learning the trombone when I started secondary school, aged 11
It's Not a Trumpet!
I started learning the trombone when I started secondary school, aged 11, (1982). Mr Charlie Holt was the brass teacher. Instrument selection consisted been given a number of instruments to see which you could get a decent first note out of. I ended up with a trombone, and a battered old specimen it was.
If you have read my story, you will know that I used to play the trombone. However, around about 1993 I put the trombone away and retired that part of my creativity.
A couple of decades later I have rediscovered my passion for playing the trombone, mainly thanks to being able to get together with fellow musicians of all ages in the Flixton Community Band. Also, I had been watching a few YouTuber trombonists and got the final push to give the trombone a blast again when I saw the Flixton Community Band playing in Urmston and realised they were looking for players. I joined them in March 2017 and dusted off my old trombone to do a bit of practice. During my first few attempts, I could not even get a note out of it, but I persisted and gradually improved over the first few months. I have enjoyed the relaxed nature of the Flixton Community Band.
Then in September 2017, I heard from John, an old friend/trombone colleague on Facebook. He was still playing in the Ashton-on-Mersey Showband, the band I played in for 7 years prior to my leaving in 1993. John said they were looking for trombonists and asked if I was interested. I was and am now enjoying reconnecting with old friends and have since played several gigs with them too.
This page will be where I add information regarding my trombone journey 2.0
It is just a hobby right now, but I aim to use my trombone skills in some future music productions.
Bands I currently play in:
I find being in two bands very satisfying and a great hobby!
Ashton-on-Mersey (Youth) Showband – Archive
I have created this archive as a digitized time capsule of my own scrapbook contents. However, I am also open to adding additional contributions from past and present members, with the expectation that it will grow over time and become a nostalgic resource for past members.
Flixton Community Band 10-Year Commemorative Composition
This was a special piece of music composed to celebrate 10 years of Flixton Community Band. It was composed by myself, Lee Pritchard and Orchestrated by Danny Lowery in the first quarter of 2023. More >
Want to learn an instrument?
There are several options available for people who want to learn an instrument. However, nothing beats one-on-one tuition. I have created this archive here.