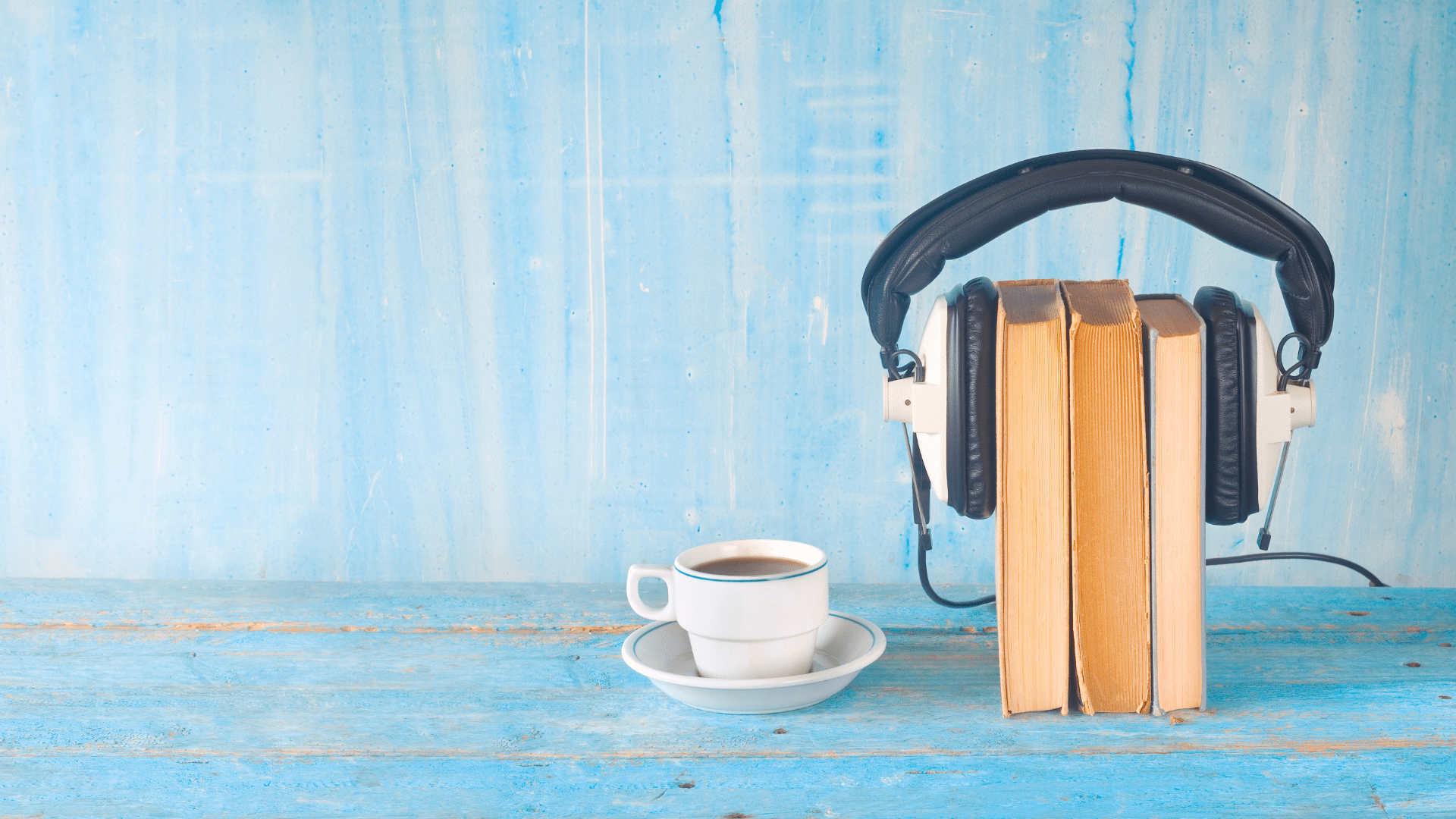 Audiobook Producer
Over 20 years experience in music and audio production
Which Way to Go
It is entirely possible for you to record, edit and produce your audiobook, and submit it to ACX (the audiobook distributor for Amazon, Audible, and iTunes). However, it is a learning curve with some aspects harder to master than others. For this reason, you may wish to outsource some or all aspects of it to a professional audiobook producer.
I have worked with authors who have narrated their own books and with professional voiceovers too. This page will give you an insight into what is involved at each step and help you decide which way to go.
Audiobook Options
There are a few aspects of audiobook production to consider.

Book Narration
Recording your own audiobook is an option to consider if you feel comfortable narrating or you could use a professional voice-over.

Audiobook Editing
Editing the audio for an audiobook is the most time-consuming part of the project. You can learn to do this yourself or hire a professional.

Audio Production
Production is the final stage and can be the difference between your audiobook being accepted by the major platforms or not.
Hear Examples
These are a selection of audiobooks that I have worked on. Your book may be in a different genre, but these demos should give you a good idea of the audio quality.
Narrate Your Own Audiobook
With modern computers and a reasonable recording location, it is possible to record your audiobook at home. This can save you significant amounts of money on the cost of a voiceover. Editing and production are also aspects that you can learn to do yourself. However, it is worth hiring a professional audio producer to edit, mix and master your audiobook to the standards required by providers like Audible.
Recording at Home
Recording in your home is perfectly acceptable if you have a decent room that has reasonable acoustics and is free from external noises.
I have written a detailed article about this on MediaMusicNow. It may be helpful to read it if that is the route you are considering.
Hiring a Studio
I never used to suggest this option as recording studios are generally set up to record bands with very sophisticated multitrack setups. This means that hiring a full studio for a single narrator is very expensive. However, with the popularity of podcasts and audiobooks, there are now smaller studios that are suited to recording narration.
As a trial, I am looking to connect with local studios that can accommodate authors who want to record their own audiobooks. So far I have an arrangement with a studio in the Northwich, Cheshire area of the UK, but will be adding more as needed. Let me know if this is your preference.
Professional Voiceovers
As someone who listens to audiobooks often, I like to hear the author narrate their own book whenever possible. However, let's be honest not everybody has the voice for it or the time to do it. On such occasions, a professional voice-over is required.
I have connections with numerous voice-overs that I trust and work with regularly. I am also happy to source additional voice-overs for audiobook projects or explore the possibility of working with a voice-over that you have found. I will only work with voiceovers that can deliver on quality, so I would need to be sure that any voice suggestions you make will deliver at the required level.
Audiobook Editing
This is a time-consuming part of any audiobook project. Getting this wrong means that your audiobook will not be accepted on the major distribution channels or will just not sound good. There are strict audio standards that need to be adhered to. It is possible to learn these skills, however, hiring a professional will be the path of least resistance.
Once your book has been recorded you will need to edit it. Typically, 1 hour of raw audio takes me 3 hours to fully edit.
The processes involved include:
Removal of mistakes and unwanted words
Splicing in any corrections
Background noise and hiss reduction
Removal of prominent breaths
Removal of long pauses to improve the flow
Normalisation
You can learn how to do this and spend the time doing it yourself or I can provide a quote for this option.
Audiobook Production
Once the audio is edited, it needs to be processed in such a way that it adheres to the strict audio standards required by ACX (assuming that you want to distribute your audio on Audible, Amazon, and iTunes). Getting this wrong means that your audiobook won't be accepted. Even if you don't intend to use ACX you will still need your audiobook to be produced to a professional standard.
This involves:
Dynamic processing to enhance the quality of the audio
Equalisation to improve the tonality
Optimising the levels for streaming on Audible and other streaming platforms
Creating individual audio files for chapters
Saving to ACX Specification
Like with audiobook editing, it is possible to learn these skills. However, I would say this is a harder skill to master as it is subjective and requires making judgements that can take years of experience to master. You are deciding on how the finished project will sound and making adjustments to the overall sound. The process of doing this will depend on many factors such as the quality of the raw audio, the tonality of the room, the microphone, and the dynamic range of the audio.
Hiring a professional for your audiobook mastering will be the path of least resistance.
Uploading Your Audiobook to ACX
Once your audiobook is fully edited and mastered you will be ready to upload it to ACX. I will provide you with the full-quality WAV files, as well as the lower-quality MP3 files that ACX requires. Once you upload the files, ACX reformats the audio into their proprietary AAX format.
To upload to ACX, simply create an account and upload your audiobook chapters. There are plenty of tutorials for this online.
Audiobook Artwork
Assuming your audiobook already exists as a published book on Amazon, it will have a book cover-shaped piece of artwork associated with it. However, ACX requires a square version. It is possible to make a square version if your original book cover is available in a high enough resolution.
I may be able to help you with this depending on the resolution of the artwork you currently have.
Audiobook Production FAQs
Lee is the sole producer of our audiobooks, in fact he has become an integral part of our company. This is because he is passionate about what he does and we like passion; he's a perfectionist so the production is always top quality and we are about quality and he manages the whole process including the voiceovers as part and parcel of the service – and much of that is about added value – we promote value. The proof of all this is in the reviews we get from our customers – its been fantastic. Onward and upward! Thanks Lee.
Without doubt one of the best moves that my company made was engaging Lee and his company to produce our audio books. The production of our first audio book was outstanding with a range of sound effects being added to create a superb product. We consider Lee to be an essential and integral part of our company and I have no hesitation in commending him
We are extremely satisfied with the excellent, prompt, and courteous service that we have received. Specifically, Lee's high standards shine through in his work. We are proud to highly recommend you.
Lee is one of the most professional people I have found and the work he produces goes way beyond what anyone else would do, he has no problem with giving advice and his prices are very reasonable so I can highly recommend him to do whatever sized job you have, be it a short voice over or like my job a 500 + page book, both will be delivered on time and to the highest standard.
Working with Media Music Now was enjoyable, professional, time efficient, and affordable. Once you choose Lee and this company you will never be sorry or want to leave. I look forward to a long partnership of many many more projects to come.
Brilliant service, great delivery and a very personable approach!! I'd work with them again in a heartbeat.