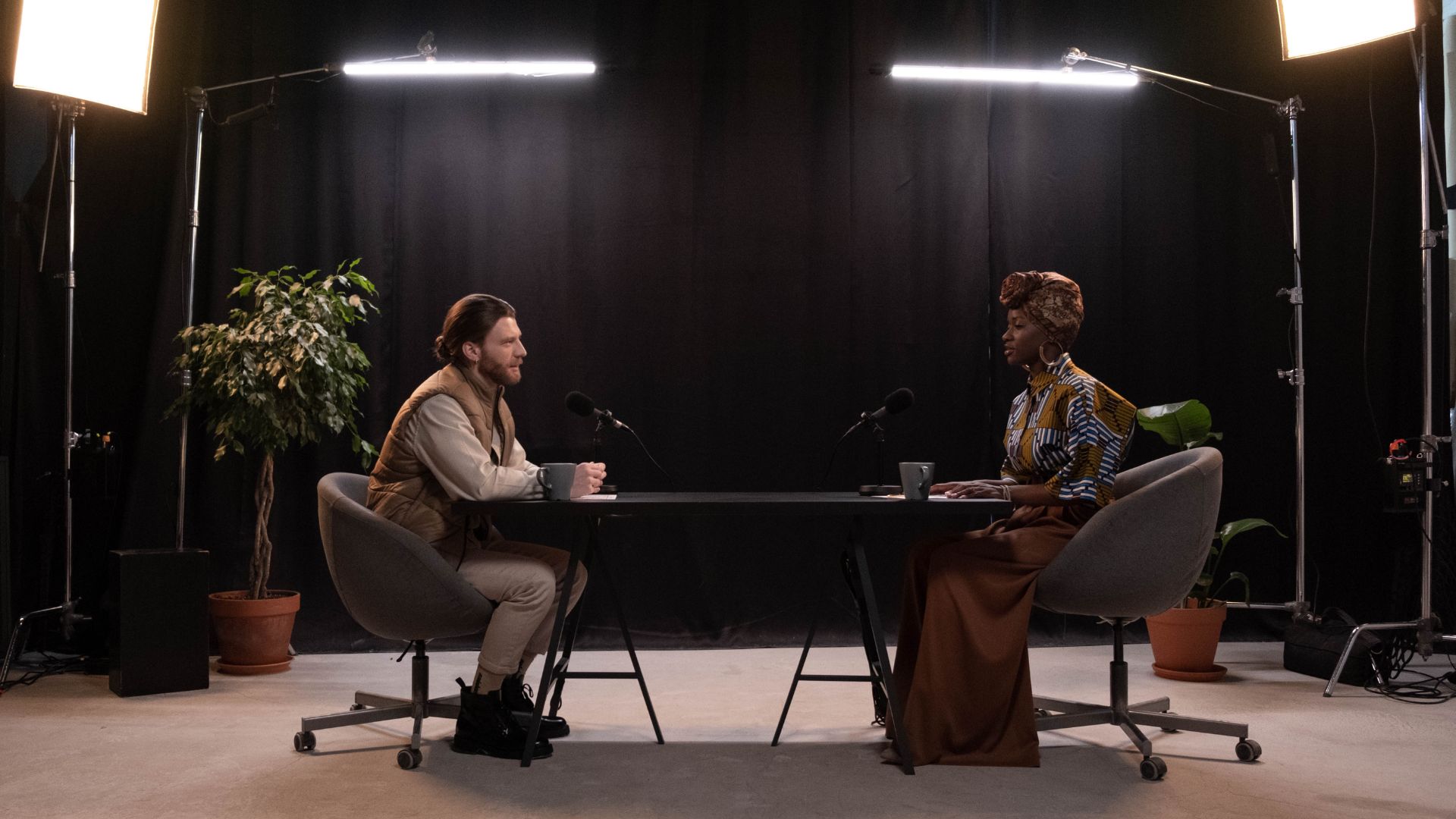 Podcast Editing & Production
Are your levels good?
Getting your podcast to sound professional is a skill. If you are struggling to get your podcast to sound clear and loud enough this is the service to help you. I can edit and clean up your audio, add intro/outro music, produce it to a professional level and provide the podcast ready for you to upload and distribute.
Hear Examples
Here are a couple of compilations of podcasts I have edited, produced, and in some cases recorded too.
Podcast Production Options
I can help with your podcast in a few ways.

Send Your Audio for Editing
You can file transfer your raw recordings to me. I will edit and produce them and send them back ready for you to use.
Hire a Professional Voiceover
Hiring a professional voice-over is the easier option if you have the extra budget and don't want to narrate it yourself.

Location Podcast Recording
I can provide a podcast recording service at your location within the Manchester, North West area of England.
Send Your Audio for Editing
Whether you need your audio editing as a one-off or as a regular service, I can act as your podcast editing studio. I edit and produce your podcast before sending it back to you as polished audio, ready for you to upload and distribute to your audience. Or I can upload the audio straight to your podcast platform.
Professional Voiceovers for Your Podcasts
If you don't want to use your own voice for your podcast, you could hire a professional voiceover to record it. This will cost more but it can save time for busy business owners. While it might not have the same authenticity as using your own voice, it will sound good in terms of delivery. I have working relationships with many voiceovers so I can help you out in this regard.
Location Recording
I am able to record at your location within the Northwest area. My lightweight setup means that I use 1-6 microphones depending on the recording requirements and venue. The main areas I work in are the Northwest of England and North Wales, but I will consider travelling further afield on a case-by-case basis.
Previous clients include sole traders through to large companies such as the Talk Talk Group and Stockport Council. Types of recordings include motivational speakers, corporate training podcasts, industry interviews, therapists, personal coaches, and networking events and tradeshows. For more details see Podcast Recording at Your Location
Clients Include