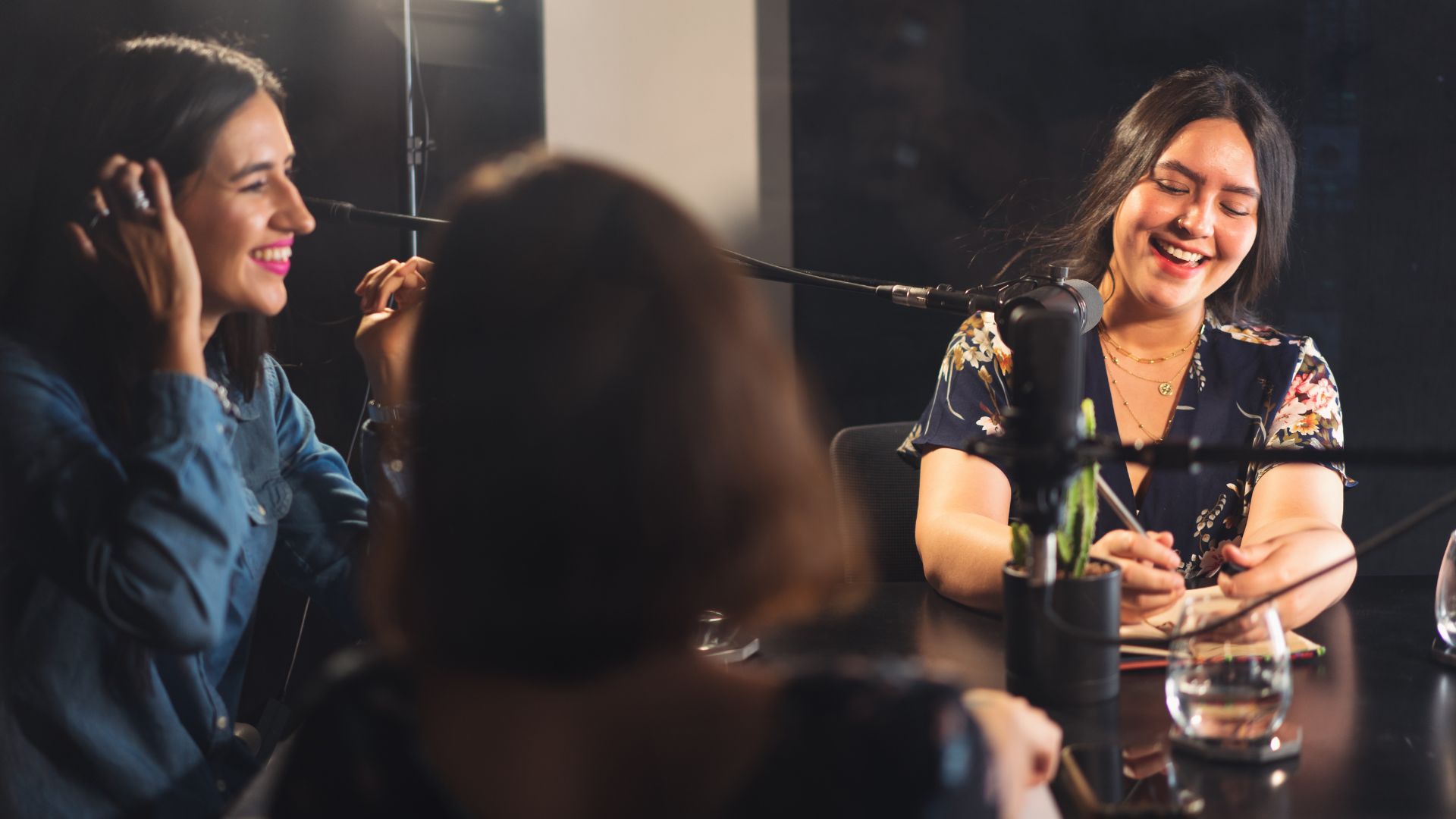 Podcast Recording at Your Location
The Podcast Studio That Comes to You
I can travel to your location within Northwest England and North Wales. I don't bring a crew or massive rigs of equipment; I use lightweight unobtrusive equipment. You are paying for my skills and knowledge to record and produce your podcast with the least amount of fuss and interruption.
Here are examples of audio I have recorded on location, edited, and produced.
How It Works
My recording setup consists of 1-6 microphones (depending on the recording requirements and venue). I am happy to record several people simultaneously. Types of recordings include motivational speakers, corporate training podcasts, industry interviews, therapists, personal coaches, networking events, and tradeshow hosts.
Recording
I aim to get a professional result with the minimum of equipment. I set up, usually in about 20 minutes, I have a quick sound check and start the recording. The recording is continuous so if you go wrong or wish to do a retake that is fine, you just do the retake and I edit out all the unwanted material later. My recording system can be set up at a table or bar, but it is equally suited to moving around, for example at an event, trade show, or business gathering.
Editing and Production
From my private studio, I edit the raw audio by removing gaps and unwanted sections, adding music, sound effects, voice idents, or adverts as required. One hour of raw content can take anywhere from 2-4 hours to edit and produce to a broadcast standard.
The proofs are sent to you as a download for your approval.
I am happy to receive your feedback and if you require an extra cuts, a gap tightening, or a volume change, I will provide you with a new proof file until you are totally satisfied with the production.
Your Venue
The service is dependent on:
A room/area at your location that is suitable for recording
All podcast speakers/hosts etc. being in attendance for the recording
Parking being available nearby
The venue needs to have a reasonably quiet room because any background noise will become part of the podcast. Sometimes, background noise can actually add to the ambience and atmosphere e.g. being outdoors, at a restaurant, café bar, or trade show, but generally, a quiet room is best.
Clients Include