Not sure where to start but know you need a website?

Everything is online these days and whatever you are doing needs some kind of online aspect. Whether that is for a brochure, your CV, your art, your book, your music, your hobby, your part time or full time business etc.
Facebook, YouTube, Twitter etc. are worthwhile, but you don't have any real ownership or control of these platforms. Your content is building their website and bringing traffic to their platform.
You need to build your own audience by having your own website. You can then direct your social media visitors to your own content where you control the message.
Websites can be confusing if you have not had any prior experience.
So… Let's cut to the chase
In this article, I am going to share my advice based on my experience. I won't waste your time or bore you with the story of my online journey here. If you want to know more, I am easily researched.
This is not a sales pitch, you can take this advice as it is intended or carry on researching – it is your choice. There are services I could sell to you but that is not my primary aim here.
This article assumes that:
You are new to websites
You are on a low budget
With this in mind I am going to reveal the best option for you. Please note: Unless I link to one of my own companies, I have no affiliation to any of the organisations I mention.
As seen on TV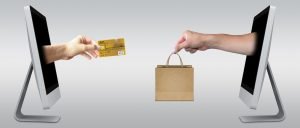 You may have seen those adverts for websites that you can build in minutes. They give you a limited version for free, but have a pricing model that grows as you need more from your website.
This may work for you if you're not looking for a long term solution and don't intend to build a business, brand or organisation around it. But, if you are serious about building a sustainable online presence you should avoid these types of services.
The reason I dislike these companies is because of their proprietary software. You could pay them lots of money as your website grows and create a huge website but you are stuck with them. You can never move your website anywhere else. They will never give you a copy of your website. It will only exist whilst you are paying them. Imagine growing a 10,000 plus page website and having to start again!?
I had such a problem with one of my websites due to proprietary software. My website had grown beyond what they could offer and I wanted functionality that the company could not provide. For that reason, I found a new developer, and he asked for a copy of our database (which is the heart of the website).
Unfortunately, the company could not give us a copy as it was connected to their proprietary software. This meant we had to rebuild the website from scratch with many thousands of pages. When I first engaged with that company I did not know what I know now, but sharing this should help you avoid the same mistake.
Viable alternatives
Over the last few years websites have changed a lot.
Not so long ago the only way to get a website was to have it built from scratch with code using a programmer and a graphic designer to make it look nice. Programmers could make websites that worked, but usually looked terrible so you needed to hire both skills.
When your website was finished you would have access to the database and code and you would own it and be able to do what you like with it. If you wanted to change who you use to look after it, you could. This is still the case for most big companies, but as a newcomer or small business there is a much more accessible option.
WordPress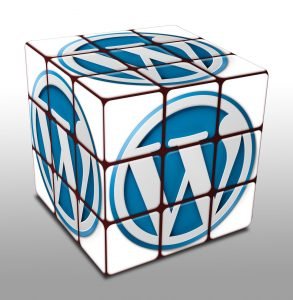 Setup in 2003, WordPress was originally a blogging platform. Nowadays it is a very advanced publishing software powering millions of websites.
Blogging is a publishing method that allows you to post articles in reverse chronological order. This could be news, articles, features, reviews… anything you want to say. Blogging is content marketing and is one of the most powerful ways of promotion.
I always advise people to use WordPress, but I often meet people who have misconceptions about it. These include:
It is for bloggers – No, some of the biggest companies in the world use it and it makes great websites
It only takes 5 minutes to install – Erm, for most people including myself NO (it also depends on which version you use)
WordPress is Insecure – It is no more insecure than any other website but you might hear more about it as it is so widely used
It looks like a blog – No, that depends on how you set it up
It is niche – No, 29% of the web uses WordPress, from hobby blogs to the biggest news sites online.
It is hard to use – if you can use a a word processor software or send an email you should be able to use WordPress.
I recommend WordPress as it is an open source project. Anyone can improve the platform for the millions of people who use it. This means that it is always improving and being updated. Crucially, you can always access your own database and website. You own it 100% and can take it wherever you like and get help from many thousands of developers who understand it.
How much does it cost?
The core software is free but there are costs associated with setting it up and running it. At this point, you need to decide whether to become a WordPress.com or WordPress.org user.
WordPress.com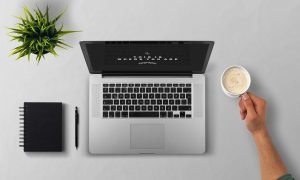 If you are on a low budget this could be the option for you. It is actually free so your cost is time. Having said that I do not recommend the free option as the free option has WordPress.com in the URL. Like this yourchosenname.wordpress.com. If you are going to use WordPress.com pay for the custom domain option.
You could set up a free one to see how you get on with it, but you need to have your own domain if you want to build your online asset. This is important. Your online presence is determined by the amount of urls you have in the search engines.
A URL that you own and control is one that nobody else can remove or change the page content on. This is your web address and domain, so for example, leepritchard.com and any sub pages such as http://leepritchard.com/my-story/ are fully controlled by me.
Any URLs that start with my domain will always be mine whilst I am renting that domain name. You do not own or control anything that starts with or includes anyone else's domain, such as: yourchosenname.wordpress.com
For this reason, if you do go with WordPress.com make sure you pay for the custom domain option. It is not expensive, about £3 per month at the time of writing this.
There are limitations with WordPress.com, but it is a good option if you are on a budget and it's much easier for a beginner as the software is setup and kept up-to-date for you. All you have to do is setup your website using the themes they offer and add your content. At anytime you can move your database and upgrade to WordPress.org.
If you really can't get on with it you could pay someone to help you get it up and running. I am available for such instances, just email me for my rates.
For more information about this go to WordPress.com
WordPress.org
WordPress.org is for people who are looking to create specific functionality or a particular look and don't want the restrictions of WordPress.com.
You may be starting from scratch with WordPress.org or migrating from an existing WordPress.com website. You can download, use and tweak the software as much as you like.
The costs are higher with this option as you will need to learn how to do the install yourself or pay someone to do it. There is a famous 5 minute install, but to be honest I think that is misleading. It might only take minutes to install the core software but adding the look, the plugins and the content takes much longer in reality. Sometimes days or weeks even.
You will need to:
Own a domain
Buy web hosting
Install the WordPress.org software
Install a theme or have a custom look designed
Install any plugins you need
Keep on top of updates and website security
This is where you could hire somebody like me to help you. But, you can do it yourself too. There is a lot of support online and WordPress.org even provides a complete guide to installing WordPress
With hosting, you can pay a little or a lot. Premium hosting is typically in the region of $35 per month. However, if you are starting out there are much cheaper options.
I currently recommend for SiteGround WordPress hosting. It costs from $3 per month.
I have a full article on hosting here: The Perplexity of WordPress Hosting in 2019
As a sole trader / freelancer I have hourly and daily rates for helping with setting up new websites for new businesses and individuals, just email me.
If you have a budget and are looking for a company to be proactive, including offering the best WordPress hosting and taking care of security and updates you could consider my other company WebCentric360.com
Learn more about WordPress.org
Final Thoughts…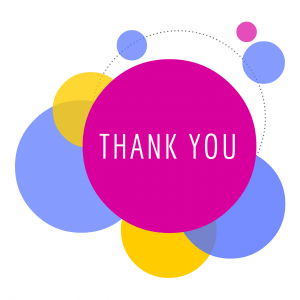 Thank you for reading. I hope I have convinced you that WordPress is your best option in the short and long-term.
This is my honest advice and my motivation for writing it was to share some valuable information.
I am happy to be paid for my services, but do not like charging people who have not got the budget and could actually get started themselves.
With WordPress there is loads of support online and lots of people who can help you with it for free and paid.
Furthermore, WordPress gives you an easier hosted option (WordPress.com) or the more professional self-hosted option where you can run your own hosting and software (WordPress.org).
The great thing is you can start free / low cost and then scale it when you need to.
Good luck with your online journey and hopefully this was useful. If so, please share this on your social media.
P.S. Sorry for all the WordPress mentions but it was hard not to!