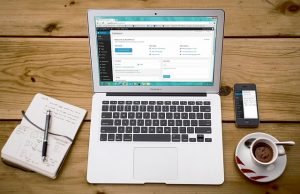 After years of running online businesses, you learn a thing or two about websites and development. Nowadays, I either develop my own websites or work with other skilled developers and coders. I can organise all hosting too and develop most of the graphical content, such as logos, pictures and colours.
I can be hired to setup your website, Facebook, Twitter account graphics, social media pages etc. I am even happy to discuss your marketing and help you devise a plan for your online activity. I usually work remotely by email/phone, but can meet if you are local depending on your specific requirements.
I can help create anything from a basic WordPress website to a fully bespoke website.
What about examples?
It is not practical to display all of the websites I have ever built since 1998 as some are out of date now or the owners have edited the content beyond its original design, however, here are a few links of websites I have created (or helped to create) to give you an idea of my diversity and ability. These are in no particular order and open in a new window.
No Budget?
See the following article if you are low on budget and don't mind the DIY approach.
Want to know more?
I am happy to talk on the phone, but don't publish my number due to call spammers. Please email me in the first instance and we can arrange a chat or meeting (if local).