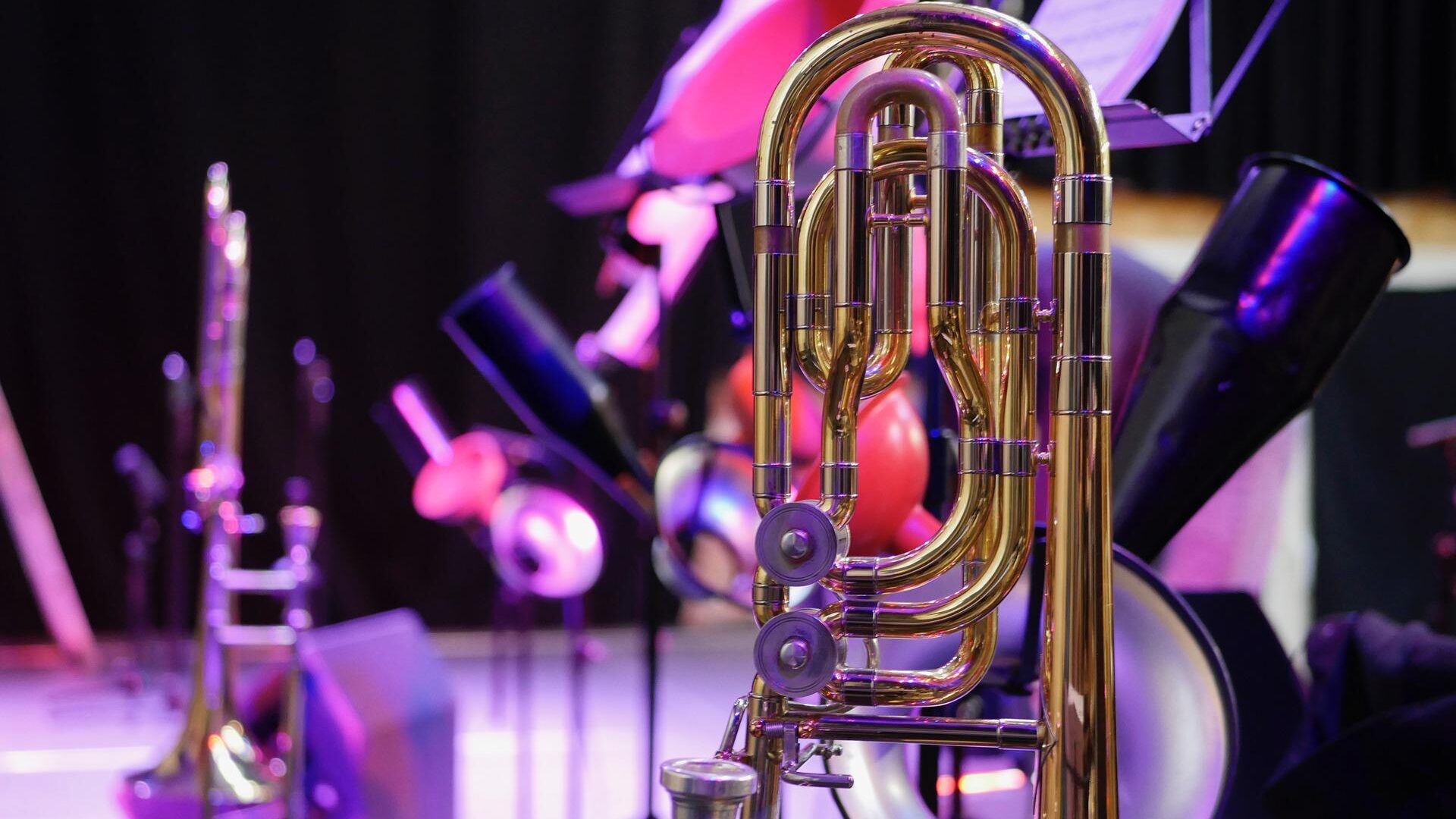 Trombone
Lee Pritchard
Location: Urmston, Manchester, UK
Volunteer Tutor
In the interest of keeping brass alive and passing it forward, I am happy to teach at least one other person to play the trombone in my local area. Not just limited to school age, young or old as long as you are keen to learn. If you can afford a professional tutor, please use them as I don't want to take their work, however, if you or your kid is missing out due to financial restrictions and lack of school opportunities I would be happy to teach you to play the trombone.
I was taught to play at school and played in various bands throughout my teens and early twenties, mainly in the Ashton-on-Mersey Showband. However, I took a short break, 24 years 🙂 and started playing again in March 2017. I had this opportunity thanks to the Flixton Community Band. I still play with them but also re-joined my old pals in the Ashton-on-Mersey Showband.
The Details
I currently have the time to teach 1 person who is keen to learn
Instrument(s)
I only teach trombone, the finest of the brass instruments 🙂 I don't understand anything that has valves 😉
Eligibility
This is for low-income families only… Okay, I am not going to check your bank statements, but if you drive a BMW and drink champagne I may say no ?
Area
Urmstom, Lancashire
Venue
I will come to your house for the lesson, I cannot accommodate
Lesson length
It will be a 15-20 minute lesson (most weeks subject to my availability).
Safeguarding
If you are under 18 years old, a parent or guardian must be also present for the lesson. No exceptions.
Your Commitment
It takes time and commitment to learn to play a musical instrument. At times, it may seem impossible and at times, you may feel like giving up. Some people will be critical, others are supportive, but your hard work will pay off and will give you a skill for life. You must practice in-between lessons; most nights in order to get good enough to play in a band.
You must be prepared to buy or rent a cheap trombone, I can point you in the right direction or lend one for a short time. Usable trombones can be purchased second hand from as little as £30.