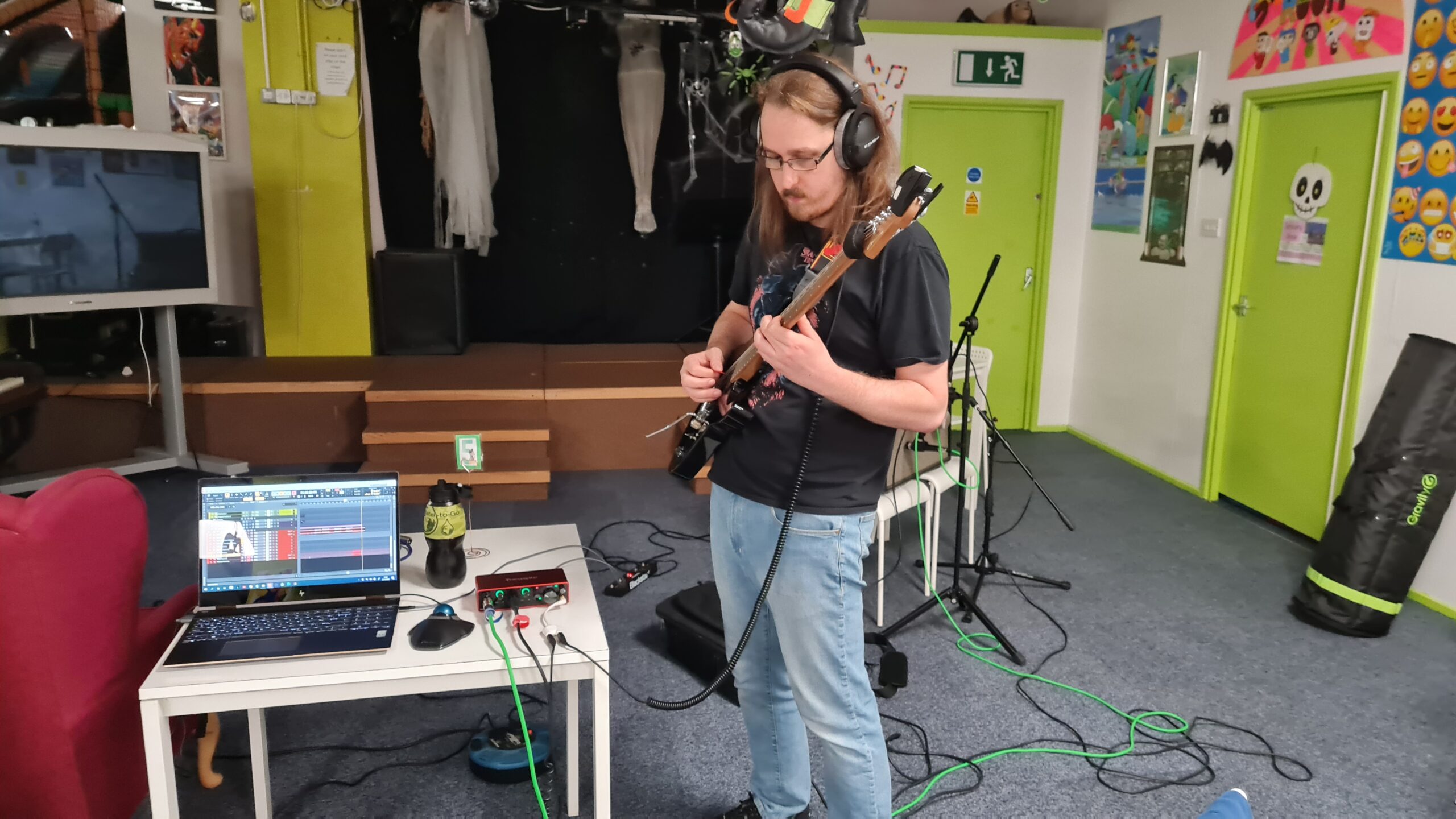 Anthony Wilkinson
Rock Guitarist
I first heard Anthony play the guitar at an open mic night in Urmston, Manchester. I introduced myself and mentioned that his playing reminded me of the likes of Joe Satriani and Steve Vai, comments I am sure he has heard many times before, but I think he appreciated the compliment. I mentioned to him that I am a composer and discussed my idea for collaboration.
I highly recommend Anthony. He learned my track by ear and even added elements that I had not considered. He is easy to work with and is a real perfectionist, which is exactly what you need in a recording situation.
Stanage Edge
This was a track that I wrote when I stayed at Stanage Edge, hence the name. However, it did not sound right with a sample-based guitar. Anthony nailed the tune quickly and to be honest, I don't think it was too much of a challenge for him. We both enjoyed working together and are planning our second track. I think I will try and write something a little more challenging for him next time 🙂
Support Anthony
He is interested in offering session work and can be found playing live around the Manchester area.
If you would like to support Anthony or hire him as a session player he can be contacted via the following email address