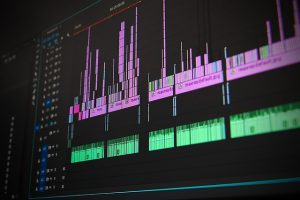 I have been working in audio production for many years and can work on a variety of projects including:
Mixing music for dance classes and cheerleading.
Mixing music for weddings, funerals, parties and events.
Shortening, extending, looping music tracks
Editing and producing voice over audio for your project or show
Mixing voiceover, music and sound effects together to produce a soundtrack for your video or audio project
Mixing to TV and radio production standards
Editing and production for voice overs
Synchronizing voice, sounds and music to your video time-frame
Creating voice over demo reels with processing and music
Adding sound effects to video or audio
Get in touch
with details about your project for prices. Prices may vary depending on my availability and the requirements of your project.