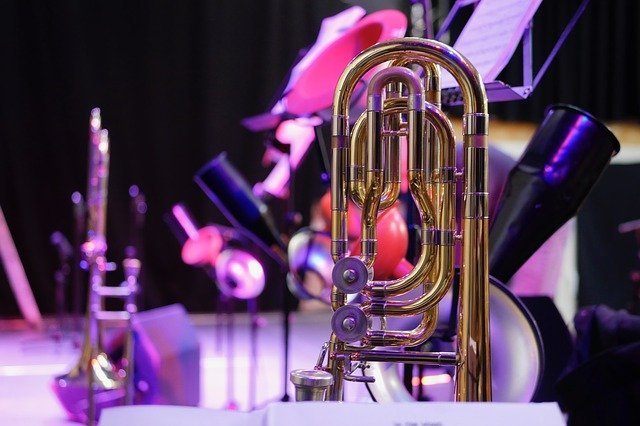 If you have read my story, you will know that I used to play the trombone. However, around about 1993 I put the trombone away and retired that part of my creativity.
A couple of decades later I have rediscovered my passion for playing the trombone, mainly thanks to being able to get together with fellow musicians of all ages in the Flixton Community Band. Also, I had been watching a few YouTuber trombonists and got the final push to give the trombone a blast again when I saw the Flixton Community Band playing in Urmston and realised they were looking for players. I joined them in March 2017 and dusted off my old trombone to do a bit of practice. During my first few attempts, I could not even get a note out of it, but I persisted and gradually improved over the first few months. I have enjoyed the relaxed nature of the Flixton Community Band.
Then in September 2017, I heard from John, an old friend/trombone colleague on Facebook. He was still playing in the Ashton-on-Mersey Showband, the band I played in for 7 years prior to my leaving in 1993. John said they were looking for trombonists and asked if I was interested. I was and am now enjoying reconnecting with old friends and have since played several gigs with them too.
This page will be where I add information regarding my trombone journey 2.0
It is just a hobby right now, but I aim to use my trombone skills in some future music productions.
Bands I currently play in: